All The Things Intention Bracelet
We know it's hard to choose which stone is right for your big wish. Now, you don't have to! Our "All the Things" bracelet gives you the energetic support of all the gemstones we carry.
African Turquoise

 – Positivity + Purpose



Amazonite

 – Inspiration + Flow

Amethyst – Trust + Intuition

Black Onyx

 – Protection + Healing

Carnelian – Creativity + Passion
Coral Jade – Confidence + Motivation
Grass Agate – Soothing +Centering

Grey Agate

 – Balance + Stability

Jasper

 – Nurturing + Grounding



Labradorite

– Clarity + Imagination

Lapis Lazuli – Love + Protection

Light Jade – Wealth + Wisdom

Moonstone

 – Empowered Feminity

Rose Quartz – Love + Forgiveness
Sea Sediment Jasper – Stability + Clarity
Tiger Eye – Confidence + Good Fortune
Tourmaline Quartz

 – Clearing + Protection



Write down your deepest wish, tuck it inside your Wishbeads bracelet, and wear it as a daily reminder to take action.
Features solid brass cylinder and screw cap
Includes 5 wishpapers
Hand strung beads and clasp
Lengths vary: 18cm - 19cm
Size Guide
Natural stone beads are unique and can vary slightly in size, so all bracelet lengths are approximate. 
Shipping & Returns
Shipping
We ship to the United States and Canada. Economy shipping within the U.S. is FREE for orders $75+! Priority Mail and shipping to Canada vary by location. Most orders ship within 2 business days.
Please see our full shipping and delivery guidelines here.
Returns
Products may be returned within 30 days of purchase in new, unworn condition, with all original packaging and contents for a full refund, excluding shipping fees. Products that have been customized or resized cannot be returned.
Please see our full returns policy here.
Write it.
Visualize your greatest wish coming true. See it clearly in your mind's eye. Write down your wish using the kit that is provided along with your jewelry.
Wear it.
Roll up the paper. Tuck it inside your beautiful gemstone jewelry. Wear your wish every day as a powerful visual reminder of the intention you've set.
Witness.
Each day, whenever you see your jewelry, you'll be reminded to take action, to live purposefully toward realizing your wish. Witness the power of you!
All The Things Intention Bracelet
Customer Reviews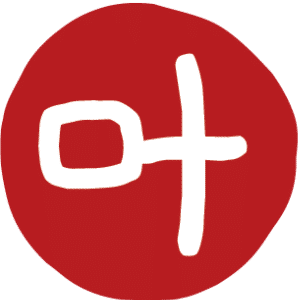 AS
01/19/2022
Anne S.

United States
Tradition and quality
Had to share a treasured moment ignited by my Wishbeads just 2 days ago. Just returned from a vacation with my grandchildren and they love touching my Wishbeads bracelets. I thought it would be fun to insert, on the paper provided, their initials inside the bronze capsule. They loved the idea and as best they could at their ages of 3, 4 and 5.5, they wrote their 1st initial, folded it up, pushed it into the brass capsule, closed it and squealed that they are "on Nana's wrist." I told them they "will always be with me, right under my heart." I have more grands that were not with us, and will do same with each one…which means more bracelets. I'm guessing that the quality of the beads combined with being hand-strung has made them wearable for me during everyday tasks for over a year; my experience with the children motivated me to say I am beyond pleased…my little ones truly started a new tradition.
01/07/2022
Jennifer

United States
I love this bracelet!
This bracelet is beautiful, fits great, and is well made. I love going through my day secretly wearing my intention. I like to spin the gem(s) that correspond with my hopes for the day.
12/13/2021
Dolores D.

United States
I love these bracelets!
I have purchased several pieces from Wishbeads and I couldn't be more satisfied. And they work! I highly recommend these gorgeous bracelets.
10/30/2021
Crystal K.

United States
Nice bracelet
Very nice bracelet. How great to have all the stones in one bracelet. It is a snug fit, but I have found in time, it loosens just enough.
Nice bracelet
Very nice bracelet. It is a snug fit, but I have found in time, it loosens just enough.