Matte Grey Agate Intention Bracelet
Balance + Stability
Agate is a stone with an affinity for balance. Its greatest strength is harmonizing and agate can reintroduce equilibrium to a restless wearer. The stone provides a constant, gentle feeling of support that can steady one who is feeling shaky in their path. Wear the stone to achieve peace and balance in all aspects of life.
Write down your deepest wish, tuck it inside your Wishbeads bracelet, and wear it as a daily reminder to take action.
Features solid brass cylinder and screw cap
Includes 5 wishpapers
Hand strung beads and clasp
Lengths vary: 18cm - 19cm
Matte Grey Agate Intention Bracelet
Customer Reviews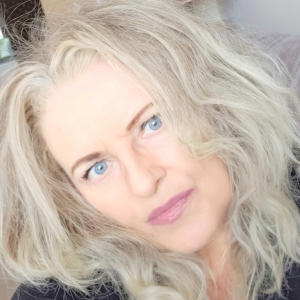 CG
07/27/2022
Cher G.

United States
Stunning!
We sent this beautiful bracelet to our niece who just graduated from college. She absolutely loves it! She is planning on traveling a lot before she enters the job world. I know her bracelet is going to travel to some very special places. I think she might just find her wishes come true having this beautiful bracelet!
Matte Grey is the most BEAUTIFUL one.
I bought a wishbead bracelet for every female family member this year for Christmas. Since 2020 was sohard on everyone, I thought this would be a great way to connect and do a irtual wishcircle together upon the New Year. So far everyone is SUPER EXCITED and very touched about the whole intention of the gift giving this year. of ALL the bracelets I bought...and I bought over 16 bracelets, I truly believe the matte grey agate is the most beautiful one! All of them are loved and truly beautifully exclaimed by their wearer, but, honestly, the matte grey agate is just stunningly understated and sucha mysterious and gorgeous stunner. I got tow different kinds, and the matte grey agate SHINE one is the top pick for beauty.
Gorgeous!
Beautiful gray color, that has a purple-ish/plum hue. This is my second bracelet. The one I purchased seven months ago looks as good as the day I bought it! And I wear it everyday. Lovely sentiment piece that keeps me motivated. Thanks Wishbeads!
This is the best piece of jewelry I own
It's a small piece of jewelry with a big meaning behind it. Everytime I look at the bracelet I get a constant reminder to stay motivated and work hard to achieve my goals. The bracelet is pretty durable and is unique in style.